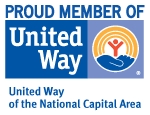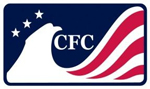 Vietnamese Cultural Center is supported by parent fund-raising as well as by donations from alumni and other friends. We are a tax deductible 501(3)C organization and we participate in the United Way Combined Federal Campaign. Please designate # 8423 Vietnamese Literary & Artistic Club (VLAC) if you would like to make a donation through United Way, or designate # 37953 to make a donation through the Combined Federal Campaign (CFC).
The Vietnamese Cultural Center depends on donations from generous individuals and groups to fulfill its mission.
Make checks payable to VLAC/NhaVietnam and send to:
VLAC/Nha Vietnam
3701 Rose Lane
Annandale, VA 22003
VLAC is a 501(c)3 not-for-profit corporation. All contributions are tax deductible to the extent allowed by law.
We truly appreciate all the patrons for their generous support and donations to the Vietnamese Literary and Artistic Club (VNLAC) in their drive to raise funds for the Vietnamese Cultural Center.